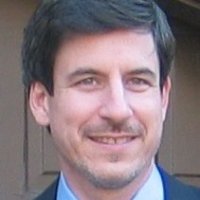 Barry Newton – Founder
Barry Newton is an electronics integration and automation consultant with expertise in high-end control systems, distributed audio and video systems, lighting controls, home theater and small room acoustics, environmental controls, telecommunications systems, and security. His career focuses on custom residential automation projects and control system software.
He earned a bachelor's degree in Electrical Engineering from The University of Texas at Austin and an MBA from The University of Maryland at College Park. He converted his home automation hobby into a career when he founded Interactive Automation in 2001. He is a Crestron Certified Master Programmer and a CEDIA Certified Designer. He is also certified with the Imaging Science Foundation and Home Acoustics Alliance.
In his spare time, Barry practices tai chi and flies his paraglider.
Elias Markar – Project Manager
Elias specializes in project design-to-delivery and customer service. To him, the most rewarding part of his job is building relationships with clients and seeing them happy at the end of their project.
He joined Interactive Automation in 2022 after moving from Pennsylvania, where he had spent over a decade in the industry. He has extensive knowledge in all aspects of the electronics integration and automation industry.